22 Sep 2018 to 23 Sep 2018
Support
Girls Got Heart
in their bid to raise $150,000 for rural health when they cycle 265km
…
22 Sep 2018 to 22 Sep 2018
The Boonah Rodeo will roll into town on September 22.
The rodeo was to be held on August 25, but was postponed due to rain. The event will start from 5pm at the B
…
22 Sep 2018 to 22 Sep 2018
Head along to the Lake Moogerah Caravan Park on September 22 to help raise much-needed funds and awareness for childhood cancer at Light the Sky for Charlee 2018. The event will go from 2pm to 9pm …
23 Sep 2018 to 23 Sep 2018
Join Queensland Polo at Elysian Fields, Canungra for the 2018 Queensland Gold Cup Pink Polo Day on September 23. The licensed event is open to the public, and entry is by gold coin donation or $50 …
23 Sep 2018 to 23 Sep 2018
Head along and join the folk from On the Edge Events for the final race of the Scenic Rim Trail Running Series for 2018. The race precinct at Ramada Resort Kooralbyn Valley will open from 6am on Su …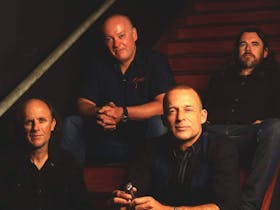 23 Sep 2018 to 23 Sep 2018
Get on that highway and come down to Tamborine for a Sunday sesh! Full of beers, barbecue, good times and free live music! Bring the whole family down for a good ole fashion Sunday funday! They bring …
26 Sep 2018 to 28 Sep 2018
30 Sep 2018 to 30 Sep 2018
The Lions Club of Beaudesert will host its 42nd annual charity golf day at the Beaudesert Golf Club on September 30. Entry is $15 for club members and $20 for non-members and there will be a multi- …
30 Sep 2018 to 30 Sep 2018
On the Edge Events will host the first event in its Kooralbyn Valley MTB Endurance Series on September 30. The 6 hour Enduro Race, which was originally earmarked for August 26 but had to be postpon …
1 Oct 2018 to 31 Oct 2018
Towri Sheep Cheeses will host the Towri Children's Cheese Workshop for kids aged 6 to 12 from 10am to 2pm on October 3. Entry is $90 per child and includes cheese making, lunch and sheep cheese and …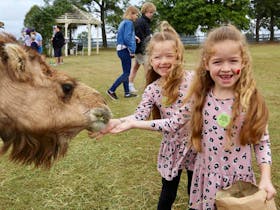 A wonderful day out for families in the school holidays. Your children will never forget this exciting and informative experience at Summer Land Camels. Farm tours, camel rides, patting and feeding th …
Festivals and Celebrations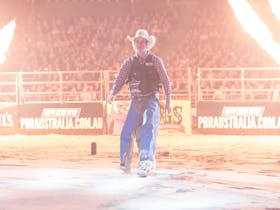 The concept is simple: Match the nation's best bull riding athletes against the toughest animal athletes on the planet in an eight-second battle of man versus beast. The 2018 Tour is all about old Tr …
12 Oct 2018 to 14 Oct 2018
The sixth annual Ray White Rural Tamborine Mountain Golf Club Open will be held from October 12 to 14. Entry is $60 for visitors and $45 for members, with substantial prize earnings every day. R …
13 Oct 2018 to 13 Oct 2018
Chantilly Farm in Witheren will host its first family-friendly Farm Festival on October 13, 2018. Owners Bec and Josh will open the gates to their hydroponic farm, where they specialise in lettuce, …
13 Oct 2018 to 13 Oct 2018
Head along and help The Penelopes raise funds for children's charity Variety at the Long Table Dinner a the Dugandan Hotel.
Join them from 3pm for drinks and law
…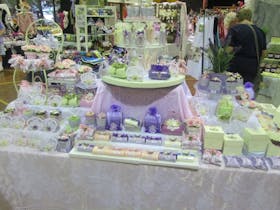 19 Oct 2018 to 21 Oct 2018
The Craft Extravaganza Christmas Fair will showcase the hand made craft of 50 local and South East Queensland craft persons all of which will be available for purchase at reasonable prices. The Fair …
20 Oct 2018 to 20 Oct 2018
Fun and entertainment for all ages * rides - for the kids * carrot tossing * horse shoe quoits * hay scramble * hay sculptures * lots of stalls * arts and crafts * homemade cakes, sweets and jam …
21 Oct 2018 to 21 Oct 2018
The 2018 Kalbar Swap Meet & Markets, hosted by the Fassifern Car Club Inc, will be held on Sunday, 21 October at the Kalbar Showgrounds. Come along and experience: • Cars, trucks, bikes • O …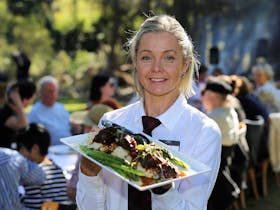 21 Oct 2018 to 21 Oct 2018
Due to popular demand from both members and guests they are hosting their next Longest Lunch event in Spring and on the same day as Burning of the Canes! Kick your shoes off and sink your feet into t …
27 Oct 2018 to 28 Oct 2018
On the Edge Events will host endurance mountain biking event, the Kooralbyn Valley 24 hr MTB Ultra, on October 27-28. Participants can enter solo or as 2-person or 4-person teams for the looped cou …
27 Oct 2018 to 27 Oct 2018
Join the folk at Summer Land Camel Farm as they bring together some of the hottest topics in health and science for a 1-day seminar. Summer Land Camels CEO

…
28 Oct 2018 to 28 Oct 2018
Experience the best of art and creativity with great food and a relaxed learning environment at Art Zest Fest Beechmont.
The event will go from 8.30am to 4pm, October 28
…
Over 20,000 books which are constantly replenished throughout both days. From love stories to thrillers, children's titles and reference material, the books range from adult fiction and non-fiction, m …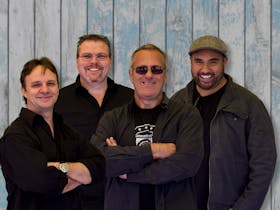 11 Nov 2018 to 11 Nov 2018
Come on down to Tamborine for a sunday like no other! Full of beers, barbecue, good times and free live music! Bring the whole family down for a good ole fashion Sunday funday! They bring you the boys …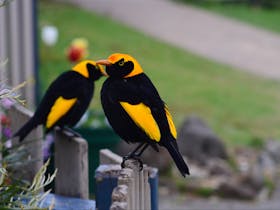 11 Nov 2018 to 17 Nov 2018
Join Australia's longest running birding program, now in it's 41st year, at O'Reilly's Rainforest Retreat from November 11 to 17, 2018. Home to Australia's largest collection of sub-tropical birds, w …
Classes, Lessons, Workshops and Talks
18 Nov 2018 to 18 Nov 2018
The Vintage Brocante is a country style marketplace showcasing high quality bespoke and unique items for the home and garden. Carefully curated makers and collectors gather to exhibit twice a year in …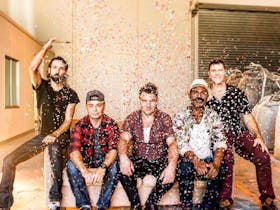 18 Nov 2018 to 18 Nov 2018
Come on down to Tamborine for a Sunday like no other! Full of beers, barbecue, good times and free live music! Bring the whole family down for a good ole fashion Sunday funday! They bring you the tale …
15 Jun 2019 to 16 Jun 2019
The Scenic Rim Clydesdale Spectacular featuring the Fassifern Highland Gathering is a event showcasing the iconic Clydesdale Horse, celebrating the traditions and heritage of 'the breed that built the …
29 Jun 2019 to 7 Jul 2019
Scenic Rim Eat Local Week is your backstage pass your backstage pass to the farms, wineries and food stories of the Scenic Rim. Eat your way around the region through a program of festivals, farm-ga …
Festivals and Celebrations, Event Markets
The Winter Harvest Festival is a fabulous, relaxed day out for families and food lovers. Taste the food, meet the producers, watch the cooking demonstrations and feast from the Scenic Rim's smorgasbor …
Festivals and Celebrations, Food and Wine, Event Markets