events:
Kalbar | Roadvale | Harrisville | Peak Crossing and Rosevale
Submit your event here
Amaroo 2020 International Peace Festival is a 5-day event for up to 4,000 guests to be held at Ivory's Rock Conventions and Events Centre, 310 Mt Flinders Road, Peak Crossing.
The event is for people who are already practicing the personal peace or who have completed PEAK (Peace Education and Knowledge) an online educational tool – app downloadable for free from Timeless today
International Peace Festival 2020 is an opportunity for guests to take time-out, to relax in a beautiful natural environment; to reset; and to re-energise through connecting with one-self and nature; and to take a break from the hustle and bustle of everyday living.
Over the 5-days, attendees can choose from a range of activities including….
– Daily events with Prem Rawat in the amphitheatre
– Natural environment – learning about wildlife
– Indigenous history and culture – performances by the local Yuggera dancers,
– Guided walks to both Ivory's Rock and other key landmarks
– Tours with the Rock Doctor to learn more about geological history dating back
20M years
– Multicultural – music and dancing – selective artists from different countries
– Visiting tourist attractions in the area, for example – Camel farm
LOCATION:
310 Mount Flinders Road, Peak Crossing
4306, QLD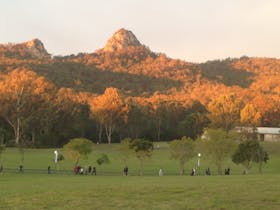 https://www.visitscenicrim.com.au/wp-content/uploads/2018/02/visit-scenic-rim-logo.png
0
0
Visit Scenic Rim
https://www.visitscenicrim.com.au/wp-content/uploads/2018/02/visit-scenic-rim-logo.png
Visit Scenic Rim
2019-10-22 13:10:11
2019-10-22 13:10:11
Amaroo 2020 International Peace Festival, Ivory's Rock